If you do an analysis of different designs and put together and compare the elements used in each, you will get results that can be very effective and useful in the design process of you and your site. These results can be summarized as follows:
What are web design components?
Accepting differences: We should always consider that each taste and thought can provide a unique design. We shouldn't expect all models to have the same structure. There are indeed general principles for design, but it does not mean that every design process is for every designer. These are the differences that can give beauty to different websites and differentiate them from each other. Your site collection should have quality.
Unique elements: Try to be creative in design. It is creativity that makes a difference. Create your components. In the principles and framework of the model, there will be thousands of ways to create your buttons, headers, and icons as web design components.
Interest in design: This is very important for you to open a site that you are delighted with and feel that it is best. Do not rush to the size of your website. Use your time and present your design as you are happy.
Web design uses many visual elements as design types, such as: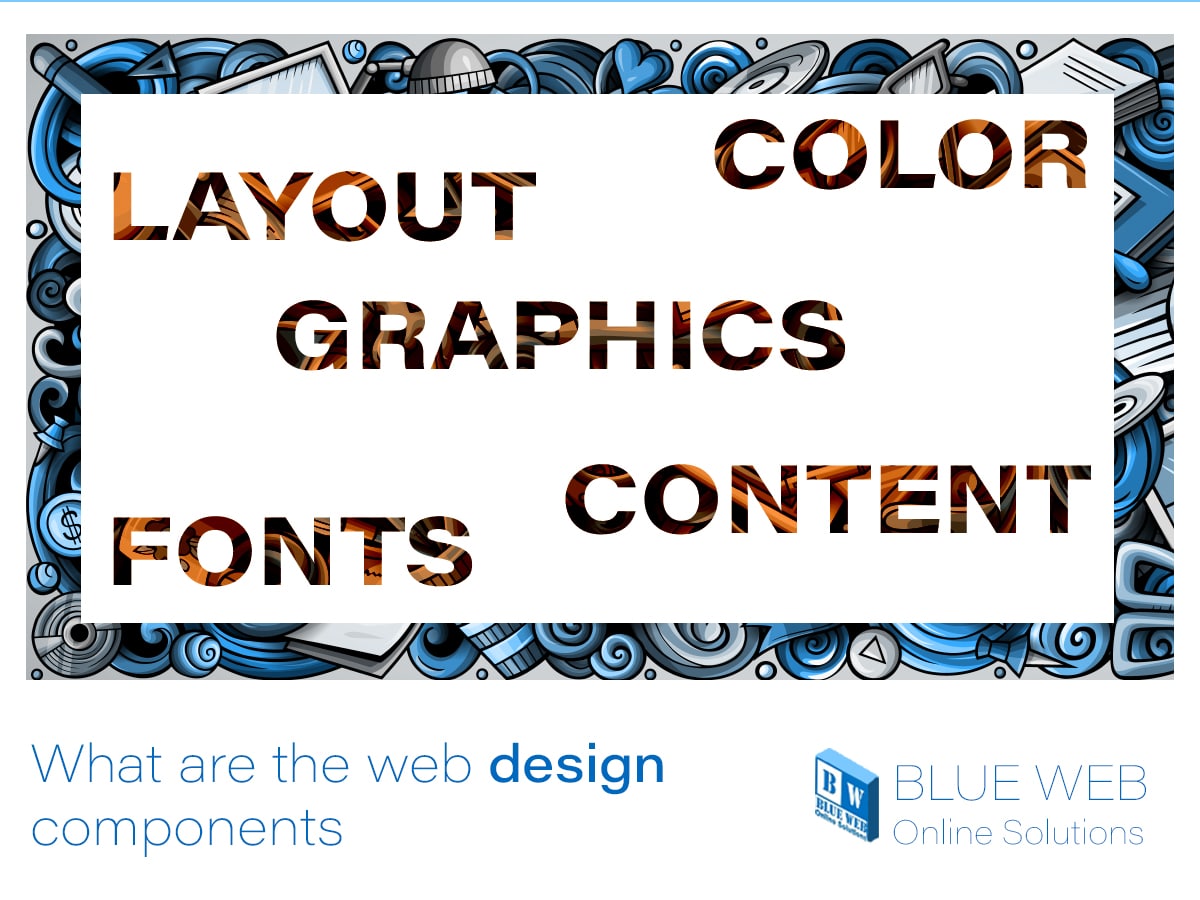 Web design components | Layout:
One of the web design components is web design layout. in this method, you arrange the graphics, ads, and text. In the web world, a key goal is to help find the information they are looking for, which includes maintaining balance, stability, and web design integrity.
Web design components | Color:
The other web design component is web design layout. The choice of color depends on the purpose and the customer; It can be a simple black and white or multi-color design that conveys the personality or brand of an organization using the right colors for the web design.
Web design components | Graphics:
Graphics can include logos, photos, video clips, or icons, all of which improve web design. If the site wants to be user-friendly, these must be in the right place and work with the color and content of the web page, as long as they do not overload the site.
Web design components | Fonts:
Using different fonts can improve website design. Most web browsers can only read fonts known as the secure web. So your designer generally works in this acceptable group. This is one of the most important web design components.
Web design components |  Content:
The content and design sections can work together to convey the site's message through more images and text. The written text should always be relevant and useful not to confuse the reader and put the scientific feed on the site according to their wishes. Content should be optimized for search engines and should be of a perfect size and include relevant keywords.
Conclusion:
All these web design components are essential for every website. You can make a checklist of these web design components to ensure your website is perfect enough. For any consultant, you can call us.