Eleven practical and straightforward tricks to design an attractive and lucrative site!
Having the best web design does not seem like an easy task, when it comes to making money, it seems even harder! Yes, your website and its web design should be not only attractive but also lucrative! Let's review web design tricks in this article.
One of the most common mistakes in web design is paying too much attention to the site's appearance and graphics (web design). So that sometimes the main factor of site success, i.e., increasing the conversion rates of the user to the customer (conversion rates), is forgotten. These mistakes make users bored with your site!
You can quickly increase your site traffic and increase your sales. Applying these tricks and solutions is not the overnight formula for the success of your site. But by doing them regularly, you can improve the performance of your website many times over.
1) Generate content for your real audience.
One of the Web design tricks is to try to identify your audience and their behaviors first and then start producing content. For example, you need to know what their main concerns are. What is the primary purpose of their visit to your site? What are the problems with ordering them? And what makes them happy? With these tips in mind, you can offer them exactly what they expect, and it is a great way to turn site visitors into customers.
2) Categorize your text.
The other Web design tricks are by adequately categorizing the text. You can easily make it easier for the audience to read a book, and it does not mean that your paragraphs should be shorter. Instead, it would help if you turned more extensive texts into smaller ones so that we fully categorized them in the user's mind, and then all the content is presented continuously. The use of headlines, two- or three-line paragraphs, the use of bolder frames or bold text, the use of bulletins, and numbering are some of the methods that make the content quickly go through the reader's mind first and make him continue reading.
3) Do not crowd your site! (Use white space)
Proper use of white space on the site will help a lot to make your content better seen. For example, look at the first page of Google. Most of the page space is white so that its original content can be clearly seen on the page. To achieve its goals, Google wants the user to be completely focused on their search, and there should be no margins around the page. Keep in mind that the amount of space depends entirely on your purpose on different pages of the site.
4) Do not misspell
No doubt having a misspelling in the text is a significant and useful mistake that reduces your website's credibility. If you have the expertise to edit an article, you can use free software such as "Editor" to ultimately control the content.
5) Always answer visitors' questions
Visitors are the biggest asset of your site. So it would help if you never were indifferent to answering their questions. Some of these questions can be answered in the "Frequently Asked Questions" section, explained in the site comments, or asked and answered online.
6) Optimize search results on the web design.
One thing that is especially important in large sites or online stores is searching the site. Search results should be based on the audience's priorities and real needs.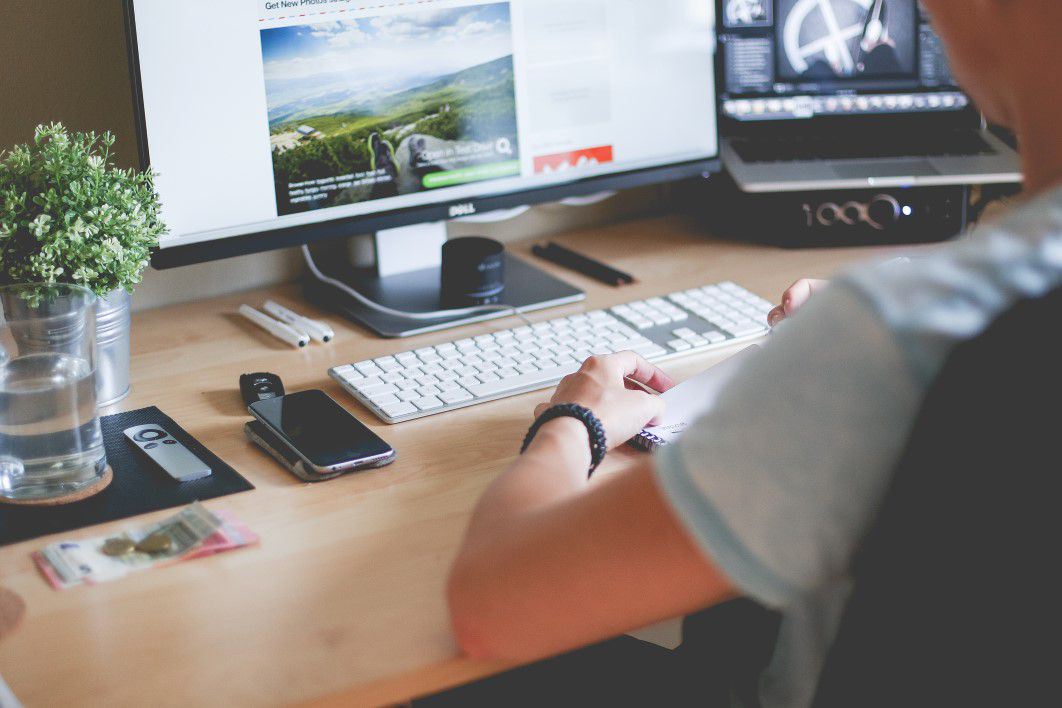 7) Change the color of pages that users have been to before.
Visitors want to know which pages they have been to before and which pages are new to them. Changing the color of previously clicked links indicates that optimizing visitor time is essential to you.
8) The central logo is clickable in a good web design
An elementary but essential point is that users are directed to the "Home" page by clicking on the logo. In general, if users can not enter the "Home" page with a specific and straightforward click, they will be confused and leave your website. Why is this so important? Because the home page is the first place that users get lost on the site or can not find the page they want, they want to return to it.
9) Adjust the size of the photos in your web design
Another point that effectively creates users' interest in your content is the quality and how the images are placed in the text. All text photos must have the same dimensions or at least the same length. Be careful not to over-stretch or compress the image to reduce the image quality. When it comes to large images, keep in mind that they must be large enough to slow down your web design.
10) Make sure the site photos are responsive.
We have already talked about the importance of a responsive site. Lack of responsiveness to text photos can cause your audience to get bored and leave your site quickly.
11) Privacy
Many of your audience may not even know what privacy means, but does that mean you don't care about user privacy? Statistics show that 20% of users always read the description of privacy, even if they do not know what it means. Posting customer privacy statements assures them that you are retaining their business information, which will increase customer trust.
The most important and main point for any site's success is to know your audience and focus on their wants and needs. These tricks will ultimately help you to make your website more useful, not just more attractive!
You can contact the Blueweb online solutions team for any advice, web design services, and digital marketing services.